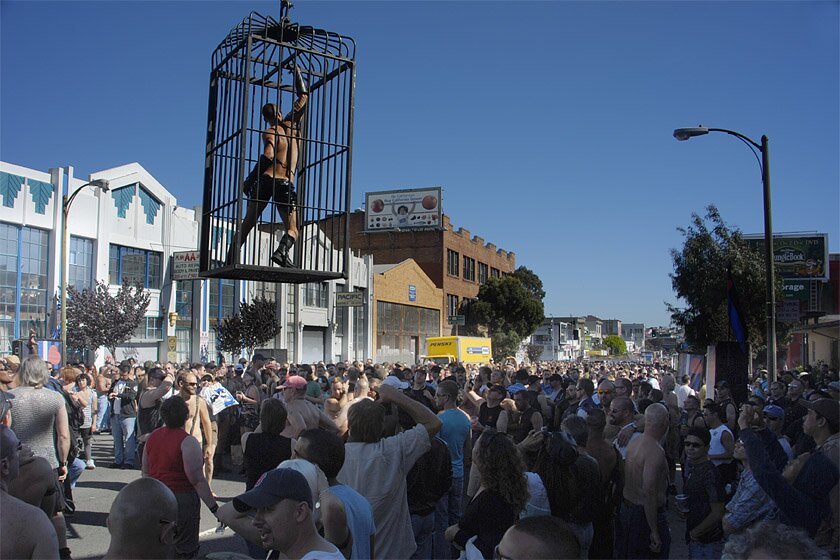 These are a few of our shots from the Folsom street fair. Here, you see a dancer in a cage suspended from a crane which swung him out over the crowd.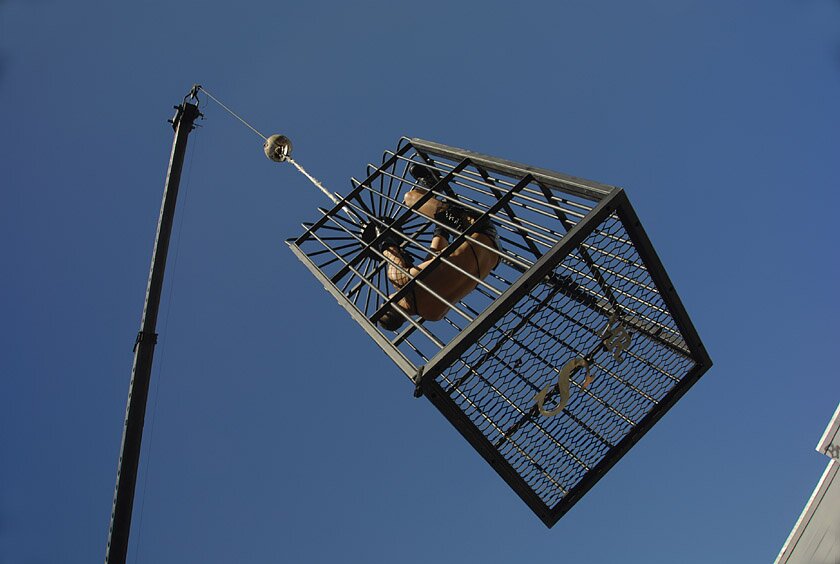 You can see how energetic he was - lots of fun watching him dance. A woman had a turn in the cage before him, but I didn't get there soon enough to get a shot of her, as I paused on the way to get a shot of this guy: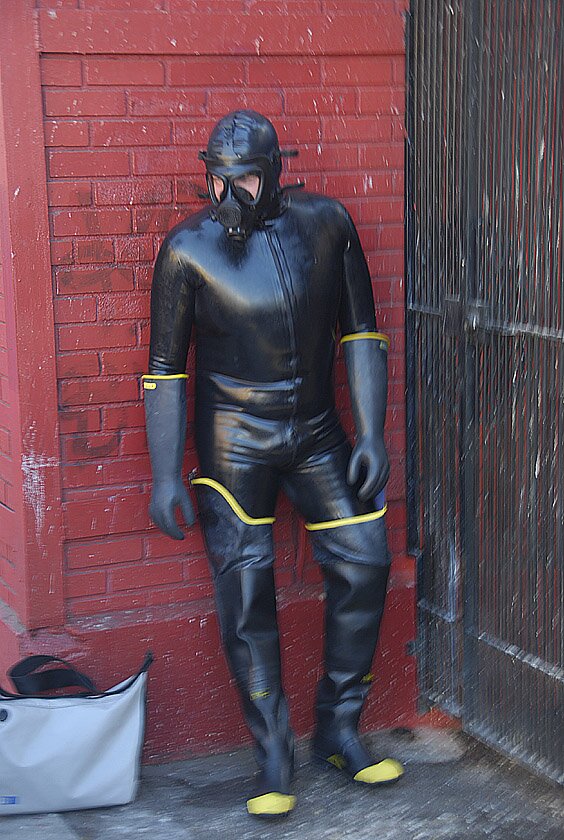 A great full body rubber outfit, although must have been rough when he ventured out into the full sunlight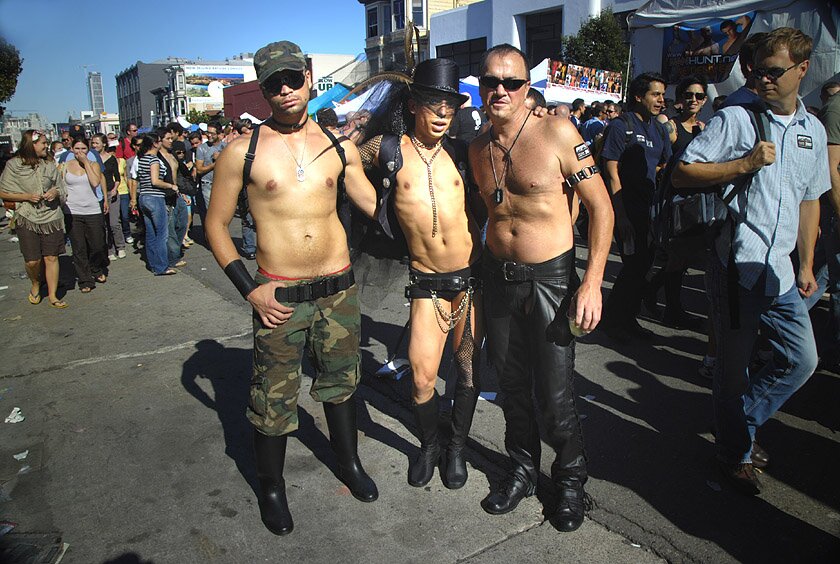 These three guys were obliging enough to strike a pose for me. The whole event is full of people thrilled to be seen and have their pictures taken, so it's a lot of fun - and no matter how outrageously dressed someone was, they always seemed to have their own camera to take their own pictures.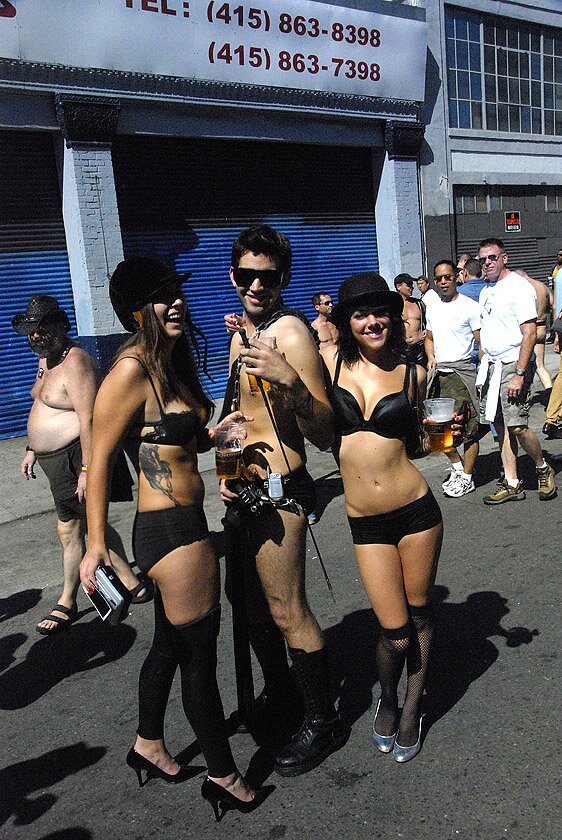 Another playful trio posing for the camera. Lots of nudity at the event as well, largely male. My favorite was a guy walking around naked except for a pair of Uggs.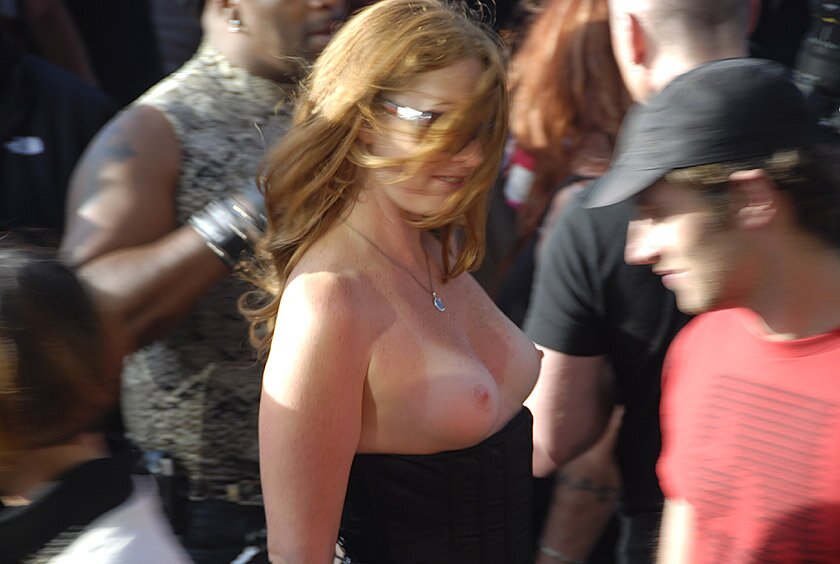 Furries, plushies, and even pony girls like the one below: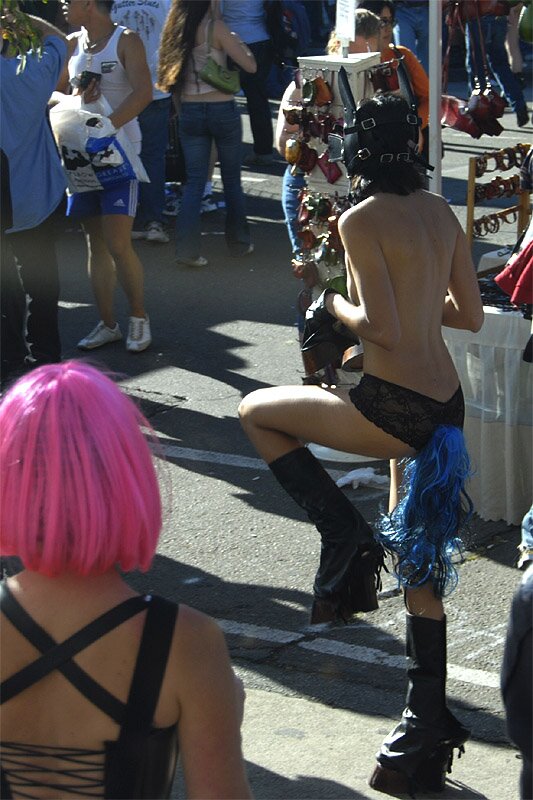 A lot going on, and lots more to talk about - this was a remarkable weekend for us in many ways, and there will be a lot of discussion of what went on.