This is a quick shot of Amy at Burning Man.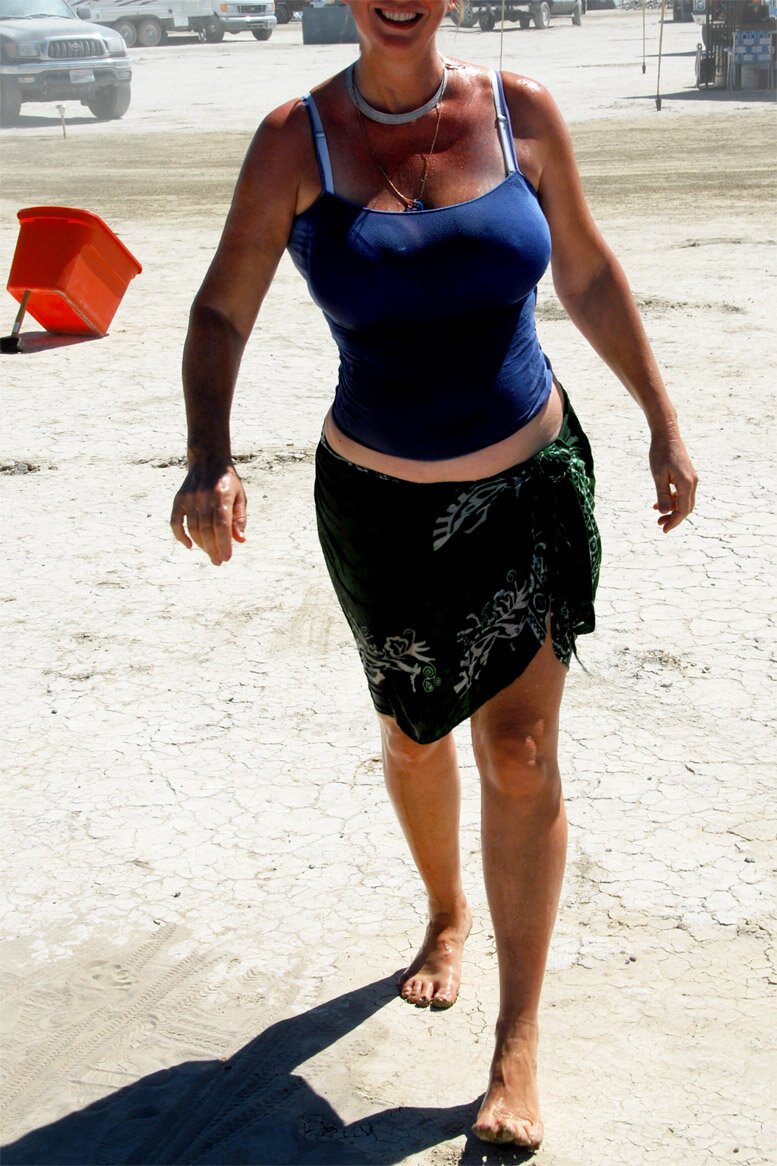 She's drenched. One of the ways people shower and cool off here is to follow one of the dust abatement trucks that sprinkle water on the temporary roads, and run behind in the spray.
Here you can see her after chasng after a truck, and returning much cooler, and thoroughly soaked.