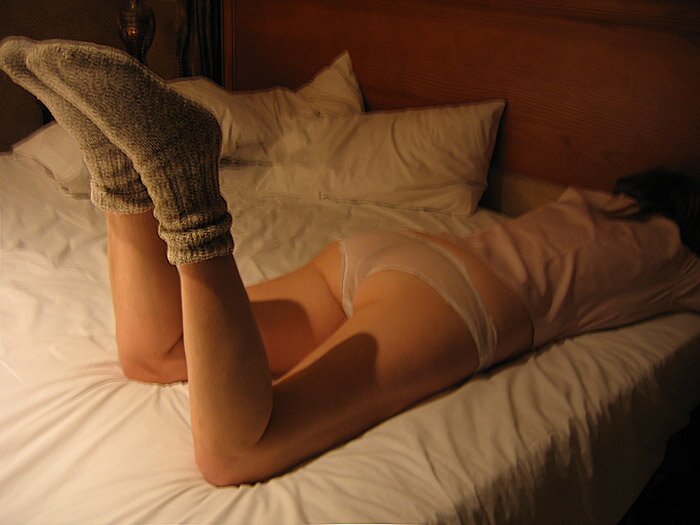 This is an outtake, but it's very much like Amy with the sexy clothes, and then those big warm fuzzy socks. Typically, she'd be nude with the fuzzy socks, or maybe wearing her Uggs and nothing else.
Of course, I didn't know that for sure when I shot this pic, but I had an inkling.
This is from the first time we met, a year ago today.
I thought a picture from that weekend might be appropriate, and bring back a few memories. (Hah! Like I could ever forget the fun we had THAT weekend!) I had already fallen for her, that weekend just made it all real. The first touch, the first kiss.
The first all-nighter….
And then the second…
Anyway…
Happy anniversary little baby girl!
I love you lots!
Your Daddy