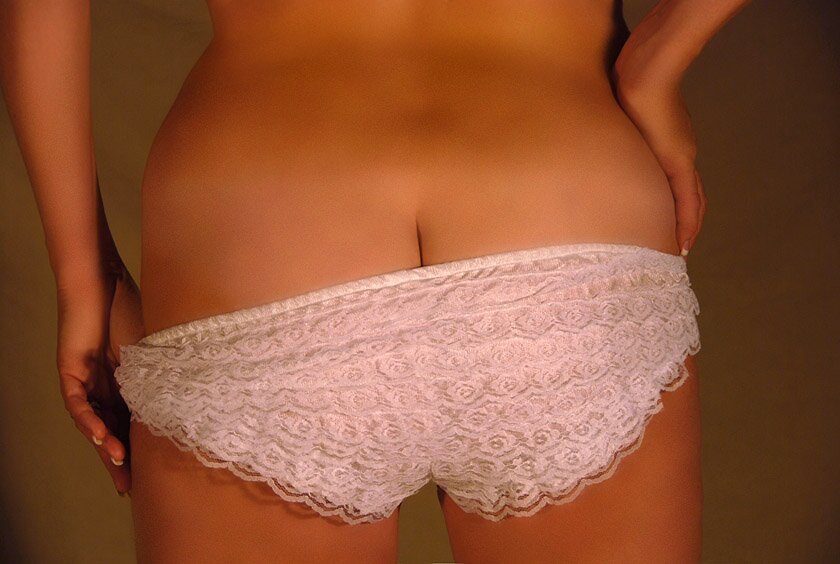 Amy's ass, no doubt in need of a good sound over the knee spanking.
Amy tells me I'm changing, that I'm becoming sterner and stricter with her. I'm not really aware of this, until she points things out to me that she has observed. So much of this I just do, and then once it is done it's out of mind, and then of course forgotten.
A couple of days ago, in a parking lot, Amy got a little sassy. She dodges away from me, hiding her ass and giggling, so I can't spank her. I tell her to put both hands on a car, which she immediately does. Good girl. I give her a quick swat - the spanking isn't the point here, it's making her obey and take her discipline.
Interestingly, I don't feel any basic difference, but I do feel more interested in taking Amy in hand. I don't feel like I'm becoming more dominant, I feel more interested in keeping Amy aware of my ownership and control.
It has become quite natural to take away certain decisions from Amy that I wouldn't have dreamed of taking a few months ago, but that is the way our relationship is evolving. I don't think I would have noticed it, except that Amy points it out.
For example, I will make her sleep at the foot of the bed without giving it much thought, whereas a few months ago it felt unusual, and even edgy. And yet it is now, that I'm more used to it, that it feels very sexy and satisfying to do it. I smack her ass pretty much all day long, any time it is within reach, just to enjoy the feel of it, which wouldn't have occurred to me a few months ago.
A natural evolution, it seems, and one that has gone almost unnoticed by me, but not, apparently, by Amy.