Ah yes.
The part Amy mentioned about the hard fucking in her previous post.
I had forgotten about that. But I had the essential part of the story right, and the hard fucking and kinky sex is really just kind of a peripheral goodness, not that big a deal.
Right?
So I have trouble remembering which bouts of wild sex happened on which day. It's all a blur to me, one long happy fuckfest, but Amy can keep it sorted out. And as long as she can get it straight, good enough.
Which leads us to todays picture. I'd like to report that Amy has become a hardcore exhibitionist, seeking to flash her breasts at every opportunity. But no, she's still shy, and and only flashes on command, or when I pull her top up. And not in public. Actually, she's started flashing me in surprising moments.
And she'll flash for the camera, if I tell her too.
This is one of those moments.
I like it.
What'd ya think?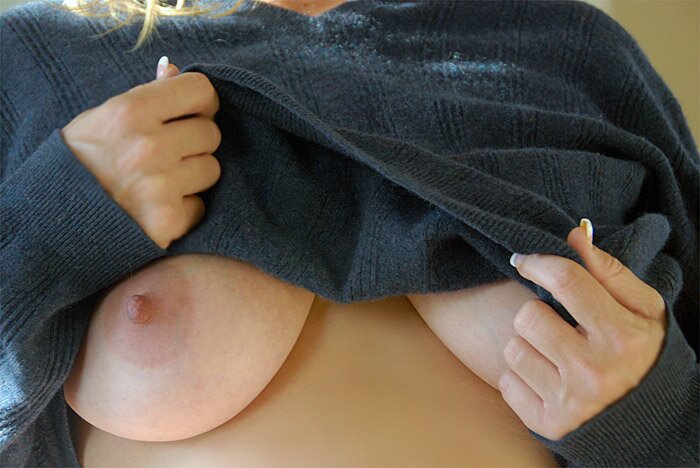 This is a morning shot, in the pale light after sunrise. I'll let Amy tell you if we had been fucking wildly in any kind of kinky fashion, because clearly I won't be able to remember it.