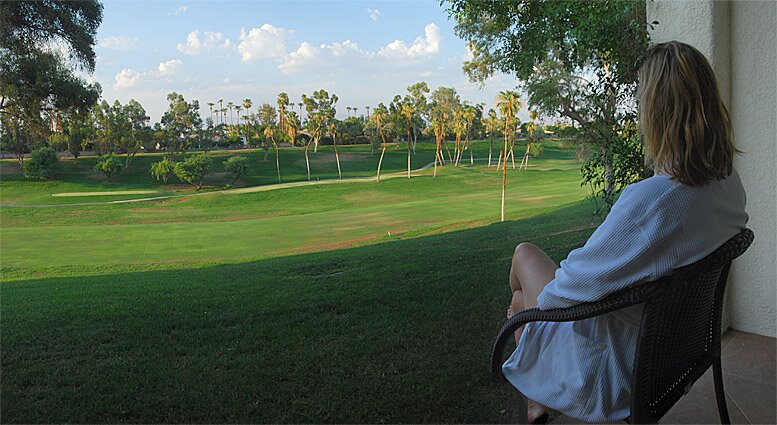 Amy checking out the golf course behind our room.
I just wanted to add a bit about our stay at the resort out near Palm Springs before going on. We had the kids, and in the same room as us, so this was a very family oriented holiday. Quite spontaneously entered into, as I believe Amy as already pointed out.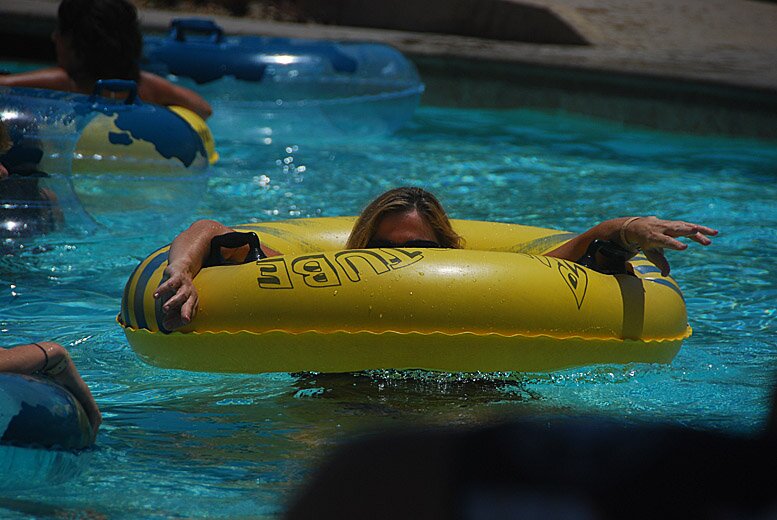 Almost all I saw of her for two days.
Amy's first time in a "Lazy River" style of water ride. She's never been to a real waterpark - seems rather tragic! Anyway, she likes to ride low in the water and shut out the distractions - whereas I'm always riding high on the tube and looking to cause trouble.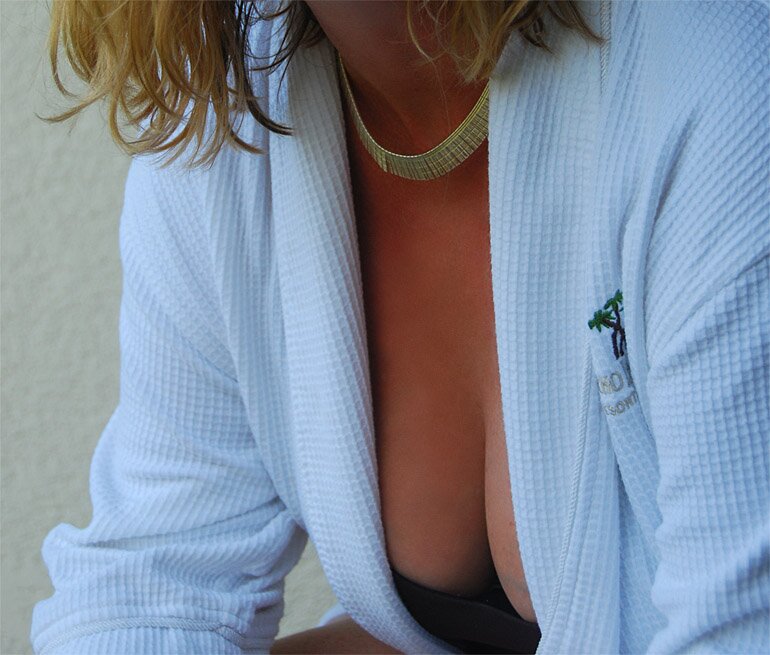 Amy thinks this picture is redundant - she thinks nobody wants to see another cleavage shot of her.
Turned out to be a great adventure for all of us, a mini holiday with lots of water time.