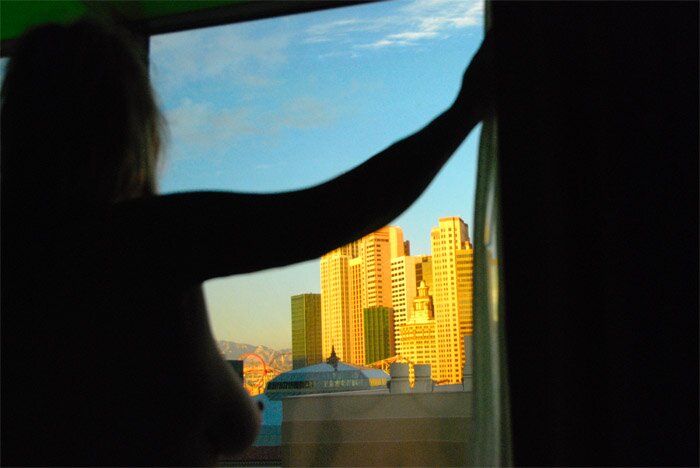 Amy checks out Vegas in the morning (I'm partial to the reflection in the window, btw)
Discovered something a little fun on a recent trip to Vegas.
Amy squeaks.
Now, she normally squeaks when I give her a quick hug, but what I didn't realize is she couldn't control it.
Nor did I realize she finds it embarrassing.
So I gave her a quick hug while we were standing in line late one night at a McDonald's, and she squeaked.
"Bad Daddy," she whispered. "Don't do that!"
For fun I did it again, and she squeaked again. Then I gave her a quick squeeze that made her squeak, and then another one right away and she squeaked an octave or two higher.
Awesome.
Then I started squeezing her and making her squeak, then doing quick ones to make her squeak at a higher pitch, and she turned bright red!
So cool.
Who'd have thought something so innocuous could turn into humiliation play?
I'm totally enjoying this.